Al Hammadi Holding is an integrated healthcare group and a premier hospital operator in Riyadh, Saudi Arabia (KSA), providing world-class healthcare services to hundreds of thousands of local and foreign residents each year. The Group currently operates two hospitals in the Saudi Arabian capital, housing 600 inpatient rooms and 180 outpatient clinics. In line with the Group's ambitious growth plans and the Saudi Vision 2030 strategy, Al Hammadi is aiming to inaugurate two more facilities in Riyadh over the coming six years, more than doubling its inpatient and outpatient capacity. Al Hammadi also plans to build on its recent achievements by expanding its pharmaceutical offering through its subsidiary, Pharma Serve. Moreover, through its associate, Sudair Pharma, Al Hammadi is engaged in specialized pharmaceutical manufacturing.
Across its Al Nuzha and Al Suwaidi facilities, Al Hammadi Holding offers a broad range of specialties and adheres to the highest international service quality standards, guaranteeing superior treatment outcomes and patient experiences. Both of the Group's facilities are located in strategic neighborhoods of RIYADH, the Capital City of Kingdom of Saudi Arabia, enabling Al Hammadi Holding to tap into a wide range of patient segments across both the local Saudi and expat populations.Today, Al Hammadi Holding ranks as one of the largest private operators in the city catering to medium and medium-upper class patients, with an implied market share of 20%. In parallel, leveraging the recently completed premiumization of its Al Nuzha facility and the spare capacity available at its Al Suwaidi facility, the Group is also able to capture a share of the city's Class A & VIP patient pools.
Al Hammadi boasts a 35-year-long track record of operational and medical excellence, which has seen the Group steadily climb the ranks to become the go-to healthcare provider for thousands of national and expat patients in Riyadh.
Al Hammadi launches Olaya facility with a capacity of 50 beds and 12 clinics
Al Hammadi embarks on an expansion strategy announcing plans to launch two new facilities in Al Suwaidi and Al Nuzha
Consistent operational and financial growth at Olaya sees the facility expand its capacity to more than 300 beds and 74 clinics.
Increasing the company's capital by 30% through initial public offering (IPO )
The opening of the Second Facility, Al Hammadi Hospital Al Suwaidi, in Al Suwaidi district, Riyadh
The opening of the Third Facility, Al Hammadi Hospital Al Nuzha, in Al Nuzha district, Riyadh
The Acquisition of Medical Support Services company
The Acquisition of 35% of Sudair Pharmaceutical Company
The Construction of a new Hospital to replace the current Al Hammadi Hospital Olaya
The Purchase of a 19,202 square meter plot of land in Al Narjis district for the Construction of the fourth Facility , Al Hammadi Hospital Al Narjis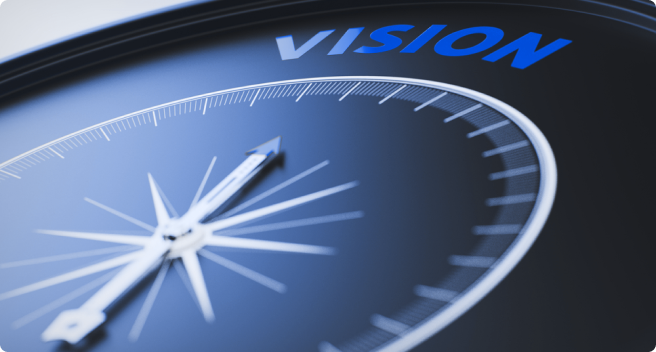 We envision being a leading investment company in the region that puts in place trade structures and practices to enable producers to enjoy sustainable and secure livelihoods. We aspire to build an innovative trade model of responsible business and promote sustainable development and growth with special focus in health care through vertical and horizontal integrations.
Our mission is to be recognized for our high level of ethical and professional standards and uncompromising commitment towards enhancing investors' interest. We endeavor to work with like-minded investors to respond to emerging needs and opportunities with creativity and professionalism. We strive to create a global network that advocates for Fair Trade and ensures that our stakeholders' voices are heard and are connected to external and more profitable markets.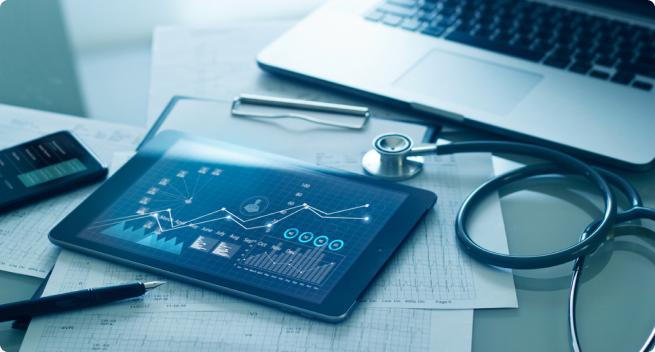 To ensure Al Hammadi's continued growth and value creation for patients and stake- holders, management adheres to a multi-pillar strategy that looks to expand the Group's business while maintaining the quality and financial prudence that have been key in securing Al Hammadi's success since inception.
Capacity expansion with continued focus on attractive Riyadh market
Building on its existing platform, the Group is looking to roll out two additional facilities in the coming seven years. Together, the new facilities will increase the Group's capacity by an additional 400 rooms and 240 clinics, enabling it to effectively capitalize on the attractive growth prospects of Riyadh's healthcare
market. The new facilities will be strategically located in neighborhoods where the Group's value proposition and reputation are well-placed to drive immediate growth.
Launch of lucrative new specialization to drive growth and gain market share
To complement its geographical and capacity expansions, the Group is also looking to further develop its service offering and capitalize on the current trends witnessed in the healthcare industry. As such, while all new hospitals will offer a full portfolio of services, they will also be housing multiple centers of excellence specifically focused on high-growth service segments. These include rehabilitation, plastic surgery, sports medicine, and oncology.
Adhere to prudent financial policies to provide headroom and flexibility
Management closely monitors the Group's debt profile and aims to maintain a sensible level to provide enough headroom to allow for unforeseen volatility. More importantly, Al Hammadi successfully committed itself to maintaining certain key financial ratios at or below specified thresholds, limiting its exposure, and ensuring its growth does not come at the expense of present or future financial stability. This has allowed Al Hammadi to maintain strong liquidity positions and stand reinforced against market vulnerability. The Group intends to continue strategically using short and long-term financing tools alongside its cash flow from operations to finance future cash needs and fuel the business' growth.
Al Hammadi Holding's Board of Directors
Based on the meeting of the Extraordinary General Assembly of Al Hammadi Holding Company held on Monday, 21/11/1443, corresponding to 20/6/2022, through which a new board of directors was elected for the Al Hammadi Holding Company for the session that begins its work from 22/6/2022 and for a period Three years ending on 06/21/2025, where Al Hammadi Holding Company announces the Board of Directors' decision issued on 11/21/1443, corresponding to 06/20/2022, which includes the appointment of the chairman and his deputy and the formation of committees, in accordance with Article (18) of the company's articles of association.
The Board of Directors formed of a number of its committees namely the Audit Committee, the Nomination and Remuneration Committee and the Executive Committee, and these committees have approved regulations and rules that form part of the Company's internal governance system and define the tasks and responsibilities of each.
The Company has an executive management consists of a team with extensive experience and high skills to manage the Company efficiently and effectively within the framework of directives issued by the Board of Directors.
CEO carries on the daily business of the Company according to the directions and policies of the Board of Directors to ensure the achievement of Company objectives set by the Board of Directors.
Mr. Saleh
Mohammed Al Hammadi
Chairman of the Board
of Directors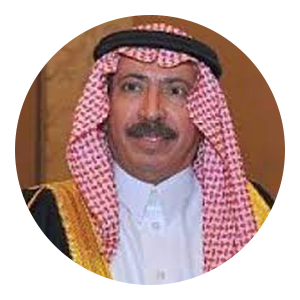 Dr. Abdulaziz
Mohammed Al Hammadi
Vice Chairman of the Board
of Directors
Mr. Mohammed
Saleh Al Hammadi

Member of the Board
of Directors & CEO
Dr. Abdulaziz
Saleh Al Hammadi

Member of the Board
of Directors & COO
Mr. Aziz
Muhammad Algahtani
Member of the Board of
Directors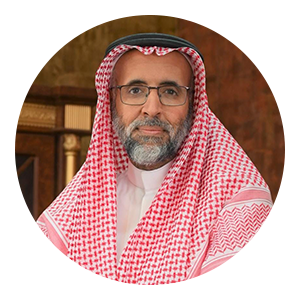 Dr. Ahmed
Ibrahim AlSagheir
Member of the Board of
Directors
Mr. Saad
Abdelmohsen Alhaimidi
Member of the Board of
Directors
Member of the Board of
Directors
Mr. Fahad
Suliman Alnuhait
Member of the Board of
Directors